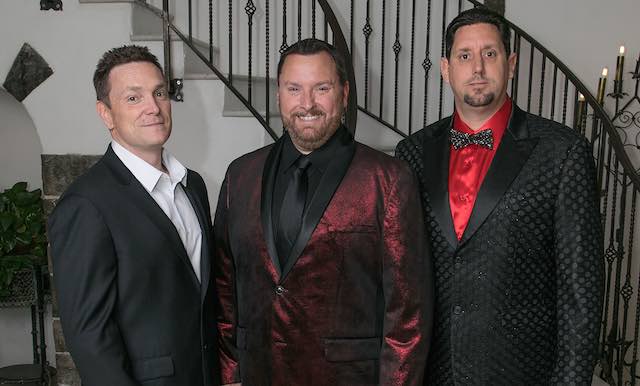 StarCom Fiber is a family owned and operated company that is currently leading the industry of telecommunications by providing its customers with state of the art equipment and a workforce that delivers quality performance on every project, large or small. Bill, Mike & Matt founded StarCom in 2005 and have worked closely together to grow the business into the main staple it is today.
Star Com Fiber is leading the industry of telecommunications.  Based in New Jersey we encompass every facet of the Telecommunications industry.  We provide you with state of the art equipment as well as a workforce that delivers quality workmanship on every project large or small.
Star Com Fiber also offers  24 hr – 7 Day a week emergency maintenance & repair support.
Star Com Fiber was formed in 2002 by experts in the telecommunications field. We took this knowledge and brought it together to form Star Com Fiber. Based out of Central New Jersey we are able to reach across all of the tri-state area from New York all the way through NJ, Pennsylvania, Connecticut, Delaware, Maryland & Washington DC. Our knowledge and experience have made us one of the leading telecommunication companies in the Tri-State Area.
MDU Wiring for Verizon Fios & Conduit Placement for Verizon FTTP
Aerial Strand & Fiber placement for Light Tower.
Direction Drill / Jack & Bore conduit placement for Level 3 Communications.
Complete fiber riser build in commercial property for Cogent Communications
Frequently Asked Questions
What type of clients do you work with?
StarCom Fiber works with telecom providers within the telecom industry.
What regions does StarCom work in?
StarCom Fiber works in the tri-state area, New York City (all five boroughs of Manhattan), New Jersey, Connecticut. We also service Pennsylvania, Delaware and Maryland, but we are open to working further than these regions—just reach out to us and ask!
What is your turnaround time on projects?
StarCom Fiber will work to be sure your project is completed in a timely matter, once we agree upon the work we will start immediately. The turnaround time will be based on the service and the size of the project, which will be discussed with you once we take on the project.
What services does StarCom Fiber provide?
Starcom Fiber performs all facets of work within the telecom industry from conduit placement and cable installs to fiber splicing, termination and testing—and much more! If you are not sure if we provide a service, just give us a call at (973) 564-6484 and we will answer your question on-the-spot. 
https://www.starcomfiber.com/contact-us/
StarCom Fiber was used on one of our aerial construction project that ran from Northern NJ into Newark. They placed 432ct FOC with new strand and hardware. The project was run very smoothly from start to finish. StarCom handled all necessary permits as well as any police detail that was needed. The project was managed extremely well and made all time frames.
The decision to use StarCom Fiber on our underground project was made simple. The company is well structured, management is easy to get in touch with and the supervision of the job was the best I have ever seen. We needed to place a 12″ steel conduit under railroad tracks in Wilmington Delaware. StarCom brought in state of the art Jack & Bore equipment and had the job completed for us in less then a weeks time (Which was way ahead of our 3 week deadline). They had all the proper certification as well to work along the railroad tracks.
First off let me say what a pleasure it was working with StarCom from their top notch management team all the way down to the cable installers. We recently renovated our office space and needed all new data and phone lines ran. We met with a StarCom supervisor prior to the start of the job and reviewed all necessary work that we asked to be done. StarCom provided us with a full floor plan layout documenting each data line and phone location prior to the start of the job. StarCom supplied all material needed for the project and even went as far as relocated lines several times due to desk relocation changes and didn't even charge us for the added work. At the completion of the job StarCom had a quality control supervisor come out to inspect and verify the quality of work that was performed. We would highly recommend StarCom fiber for any and all wiring need.