Commercial:
Horizontal Directional Drilling ( HDD ) – Horizontal drilling is optimal for jobs with areas that the ground above is not to be disturbed. This is a a preferred means of excavation for high visibility areas with landscaping or driveway and road way crossings.
Conventional Trenching ( Vibratory Plow ) – A conduit or cable line is pulled through the ground behind the machine. Depths of anywhere from 4″ to 60″ is perfect for this equipment. Plowing is the fastest means of getting your conduits or cable in the ground quickly. Complete landscape and restoration is required for this application.
Stitch Boring ( Missile Work ) – Missile excavation with pits opened every 50′ to 100′ to allow the equipment to resurface and reattach the air compressor hose and then descend to the next pit location. This application allows minimal restoration to the ground above and allows you the freedom of depths of up to 10′.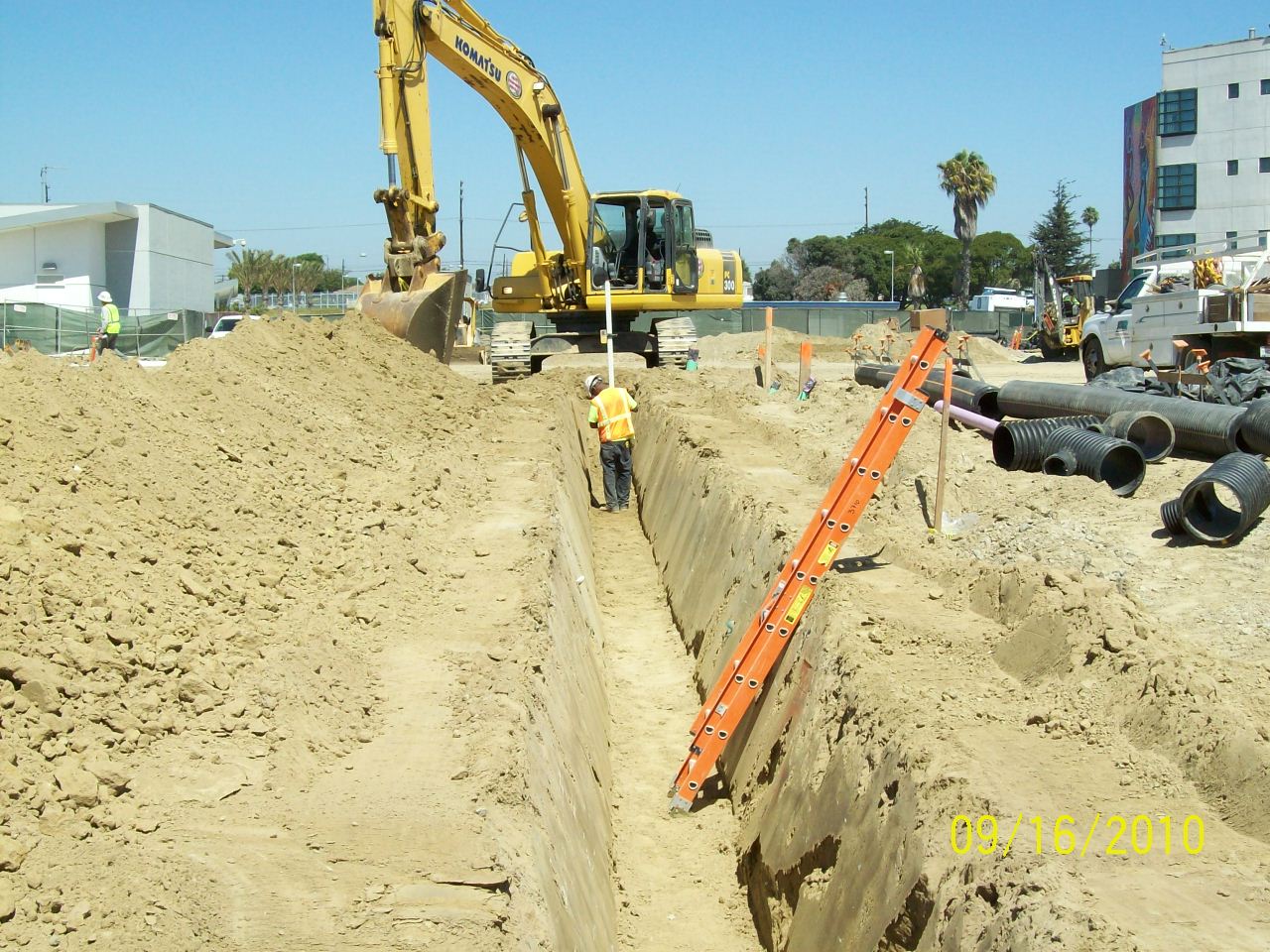 Joint Trench Design and Cable Placement – We design cable placement for new and old developments to allow the least amount of disturbance to the area as well as to the residence or employees. Joint Trench is an open excavation for common utilities to be all located in the same space.

Aerial Construction For Telecommunications – New Build or over lash projects for fiber or cable placement. Strand work as well as all make ready work is also a part of the scope of work that we perform. We also handle all traffic control for the project if required.
Service Drop Installations – Aerial or underground service drop placement for new or upgraded services. For Cable TV or Utility service drops to an office or home from the provider location ( pole, manhole or pedestal ).
Fiber Optic Cable ( FOC ) Placement – Aerial or underground placement of fiber optic cable ( FOC ) through existing or new inner ducts from the provider location ( Pole, Manhole or pedestal ) to the customer location ( Office or Home ).
Fiber Optic Cable ( FOC ) Splicing, Terminations & Testing – After the cables are installed and terminated to your spec, it's time for testing. Cables need to be tested for continuity, end-to-end loss and any other potential problems. For long outside plant cables with intermediate splices, all individual splices need to be verified with an OTDR, since that's the only way to make sure that each one is good. Within the network testing for power is necessary as power is the measurement that tells whether the system is operating properly.
Cat 5 Wiring & Testing – Complete wiring for office or home networking with verification of continuity and fitting acceptance.
Wall-Mount and Freestanding Cabinet and Rack Installations – Office or home networking rack stand or fiber equipment stands, mounted and installed with all hook ups secured and verified. Lacing and tie wrapping of all cables to ladder racks or equipment stand.